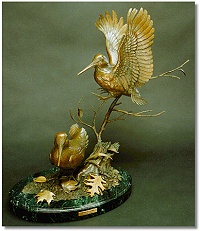 Welcome to my online studio. I have selected a sampling of my portfolio to whet your interest in my artwork. Working from my Vermont home, I use the experience gained from 30 years of professional artwork to create these pieces.
This is the really difficult part of doing any kind of marketing material. I just can't think up the correct verbage to put into the website. Blah, blah, blah. There needs to be enough verbage to push the picture of the phesant inlay below the picture "Incoming Flight". This is so the website will look good on many different screen sizes.
If you would like to be notified whenever I come out with a new piece of sculpture, please sign up to receive my newsletter.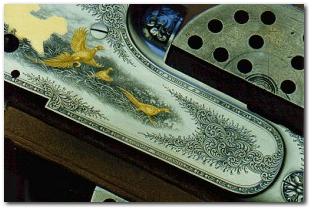 More verbage should go here to make things balance out correctly. Do you have anything else you'd like to say here?